Registrar's Message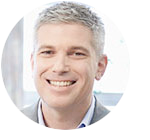 2013 was a productive year in self-regulation for Ontario's teaching profession.
Some changes – implemented or envisioned – were profound new directions that will enhance the public's confidence in the profession in Ontario for the next decade and beyond.
The Minister of Education, for example, announced plans to create an enhanced program in initial teacher education at Ontario's faculties of education with significant leadership and support from the Ontario College of Teachers. The promised changes reflect the College's advice and that of practitioners. New teachers have been asking for years for more time to practice teach during their initial teacher education. Beginning in September 2015, they'll have it. The new program will expand to four, full-time semesters from two and include a minimum of 80 days practice teaching (increased from 40). As well, they will have enriched learning opportunities to link theory and practice in areas such as diversity, teaching in the Ontario context, the use of technology in teaching, mental health, special education and well-being among other core elements including mathematics and literacy.
The College has revised regulations, developed an accreditation resource guide and amended the requirements for certification to align with the enhanced teacher education program. We are advising the public and College members about the changes and will review the revisions to the programs as part of our accreditation process. It's an important initiative and we're pleased to demonstrate leadership that reflects our commitment to serve the public interest by ensuring that beginning teachers continue to have meaningful opportunities to develop their skills and knowledge. Once implemented, the enhanced program will contribute significantly to the quality of teaching in Ontario for years to come.
Students benefit from great teaching that begins with excellent preparation and continues with ongoing professional learning.
As Registrar, it is my privilege to determine which Additional Qualification (AQ) courses and programs satisfy the requirements for accreditation. In 2013, we accredited 490 AQ courses that are offered across Ontario by 38 providers. To assist providers, we enhanced and added tools to our Accreditation Information Management System to make it easy to report substantial changes to their AQ programs, for example.
In 2013, Regis College became a new provider of Schedule D Religious Education AQs. We continue to work with several First Nations communities who are interested in becoming providers of AQs in specialized areas related to First Nation, Métis and Inuit education. We are also working with district school boards interested in supporting professional development for teachers.
Continually striving for greater effectiveness, efficiency and transparency is our goal.
Effectiveness, efficiency and transparency were the underpinnings of the spring 2013 launch of the College's fourth professional advisory. Safety in Learning Environments: A Shared Responsibility was introduced to emphasize for College members their responsibilities as professionals and to inform their judgment and actions. Recognizing that our members are bound by provincial legislation, regulation and employer policies to safeguard students, the College provided practical counsel that encouraged members to recognize safety issues wherever learning occurs, respond appropriately to incidents, report fully, and reflect to learn, grow and continue to keep students safe.
As well in 2013, the College continued to make changes to its discipline process to improve efficiency and transparency. Council endorsed the recommendations in an independent report written by former Ontario Chief Justice Patrick LeSage following his review of our discipline processes and practices.
We changed what we were able to such as providing faster, easier access to disciplinary decisions and hearing notices, increasing the number of hearings and improving reporting timelines.
At the same time, the provincial government introduced the Protecting Students Act, which included or modified recommendations requiring legislative change. When enacted, the legislation will enable the College to fast-track complaints directly to the Discipline Committee, immediately revoke certificates of members found guilty of sexual abuse, make reinstatement hearings public, and implement new timelines to dispose of complaints. The bill was in second reading by year's end. All of these measures are designed to protect the public interest and keep students safe.
The review of our disciplinary process and extensive focus group testing revealed a need to provide more information to the public about who we are and what we do. Consequently, Council supported a plan for a comprehensive public awareness initiative combining the use of media and a comprehensive, community-based engagement strategy to increase awareness and support.
Developed around a new tagline, Setting the Standard for Great Teaching, new materials have been designed to bolster public awareness and enhance our transparency with parents, College members and education stakeholders. We will launch the strategy in earnest in 2014.
I offer my sincere thanks to members of College Council and to our staff for the care, expertise and dedication they continually demonstrate in their collective work to regulate teaching in Ontario.
We were fortunate to have one new member appointed to Council during 2013 and five others reappointed to continue their good work.
In March, Susan Robertson was extended for one year to March 19, 2014. Monique Lapalme Arseneault was appointed to Council for a two-year term from June 19, 2013 to June 18, 2015. In July, Monique Châteauvert was reappointed for two years ending on July 8, 2015. A three-year reappointment was granted to Marie-Louise Chartrand from October 20, 2013 to October 19, 2016. Robert Gagné was reappointed to Council for three years from November 3, 2013 to November 2, 2016. Shabnum Budhwani was also reappointed for three years ending on December 15, 2016.
Much has been accomplished in 2013 of which we can be proud. Seeds of significant change have been planted. The teaching profession continues to earn the privilege to self-regulate in the public interest and the Ontario College of Teachers is committed to maintaining the public's trust every step of the way.